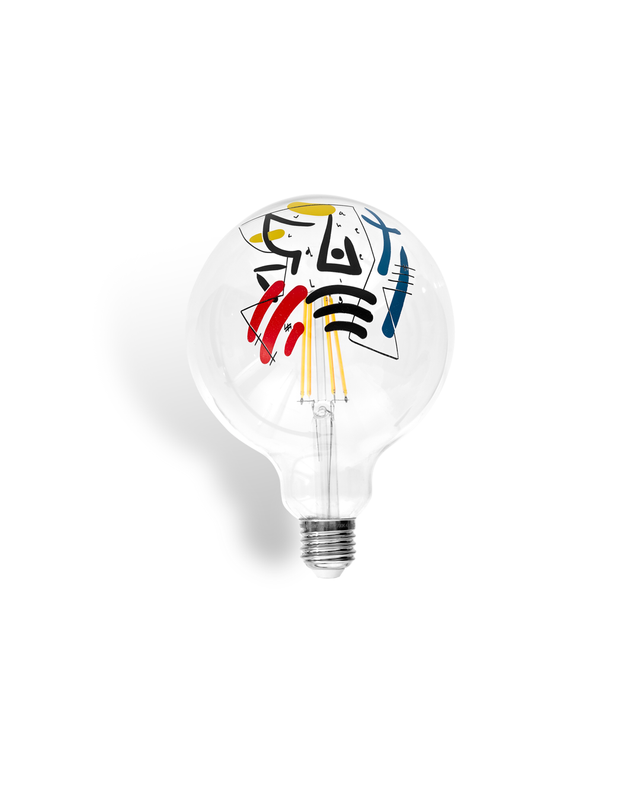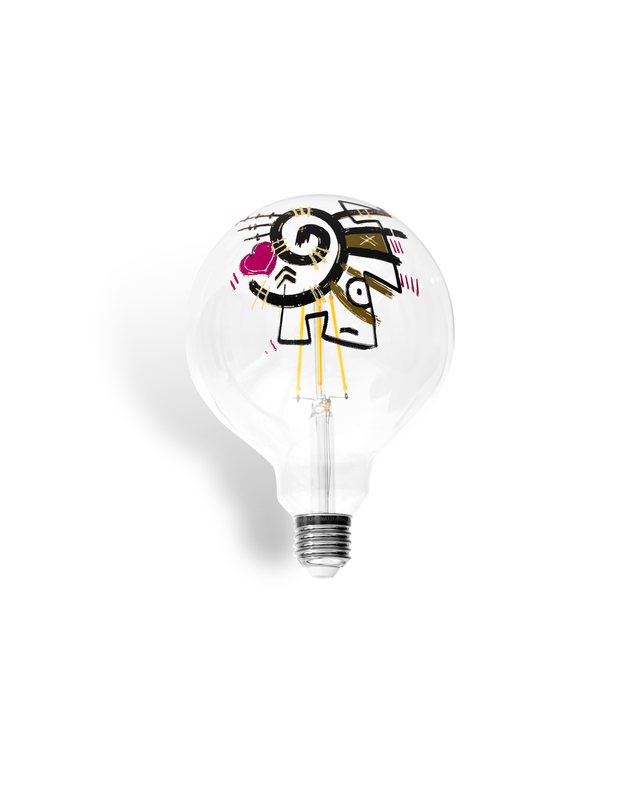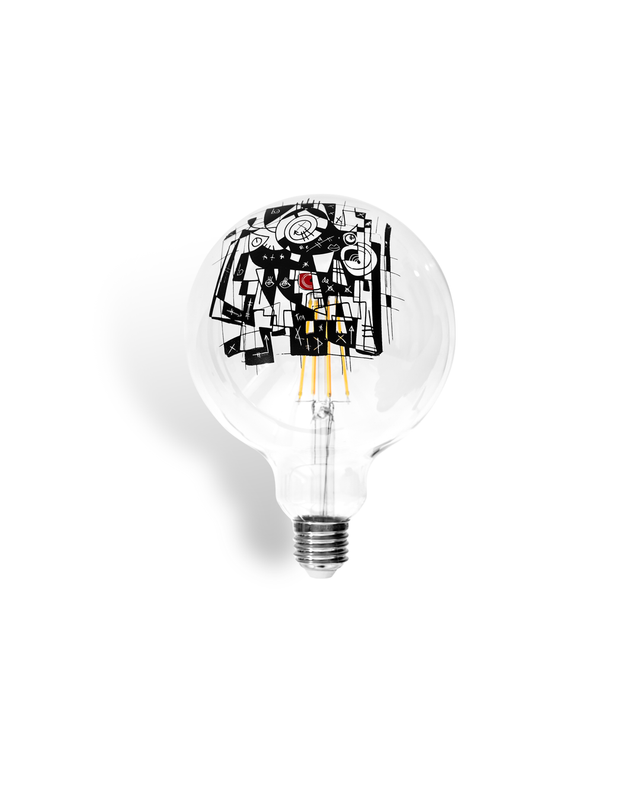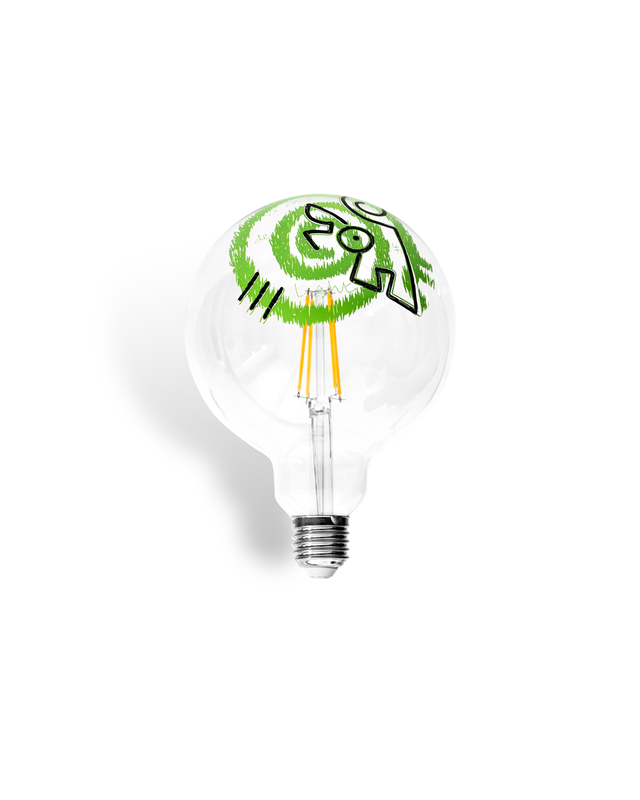 The Tattoo Lamp is Filotto's line of lamps with glass shielded by writing or graphic symbols with the dual objective of increasing visual comfort by reducing or eliminating glare in an artistic manner.
The lamp is part of the collection by French artist Vanluc ©
The bulb is an energy-saving LED with an E27 socket, 4.5 Watt, dimmable, suitable for every lamp holder in the Filotto collection.
The tattoo lamps are made in Italy and have packaging made entirely of cardboard, without glue.