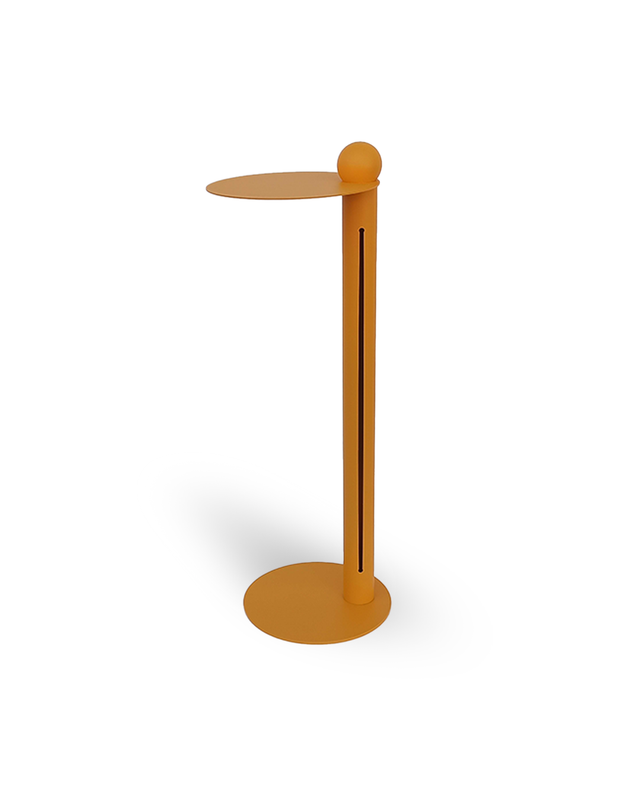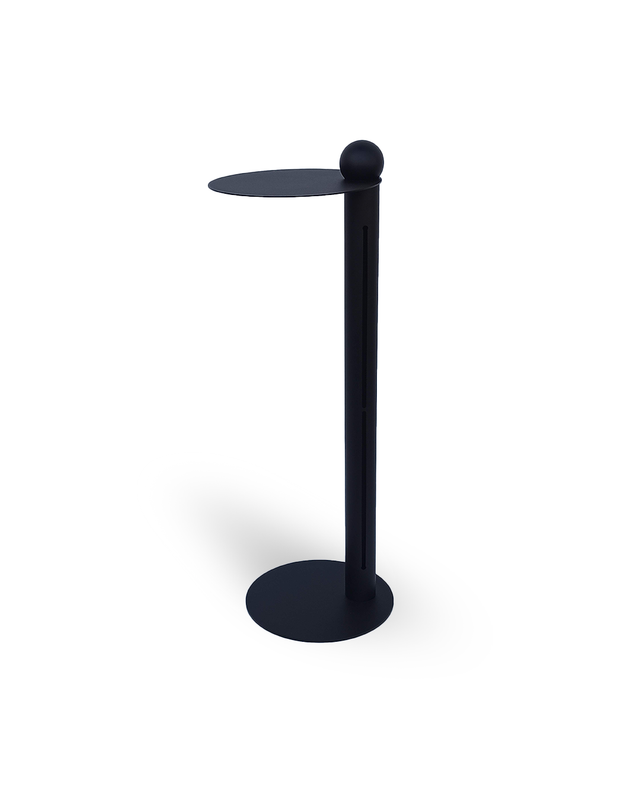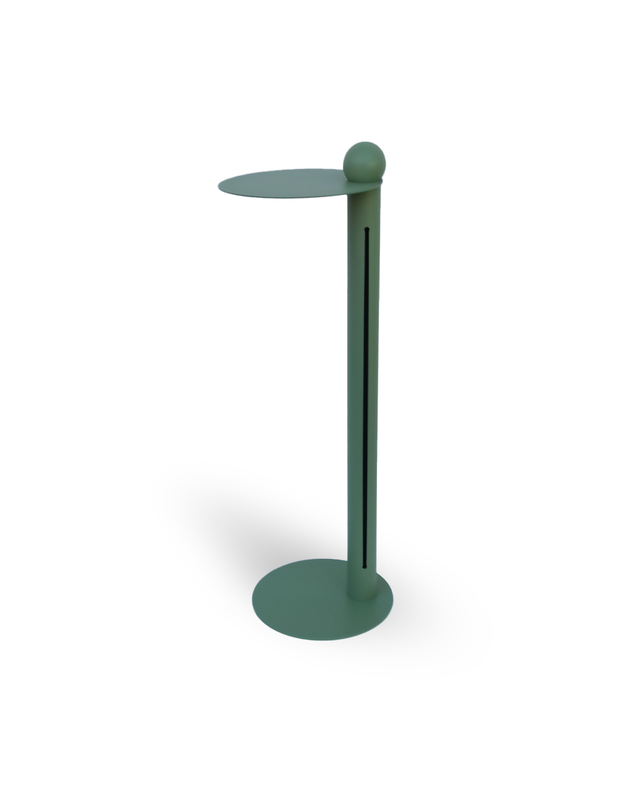 How to resist Rocco? Is it a floor lamp, a coffee table? Let's not get into gender issues! It can be a modular iron coffee table and a small floor lamp, magnetic lamp holder (by adding the magnetic plug) ... Rocco always does what you tell him! The height is designed for the sofa: who doesn't need a storage light next to the sofa? Rocco helpful ... 😊
The finish is a characterful little ball on which to place the magnetic lamp, which in this way can rotate to direct the light where it is needed. You can't imagine all the positions of Rocco!
It has a slot along its entire length to accommodate the cable and make it an aesthetic as well as functional element
Dimensions. Although it is said that dimensions don't matter, we give them to you: h82cm diam.30cm.