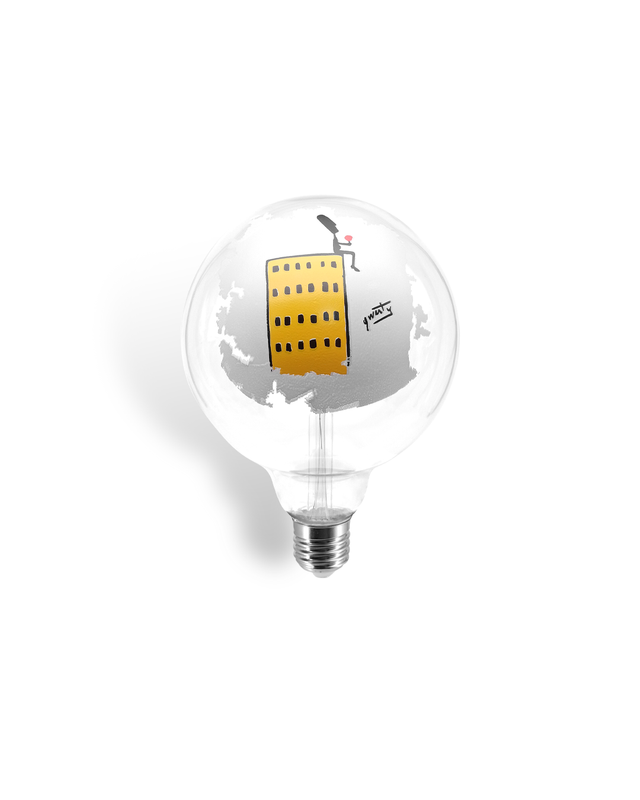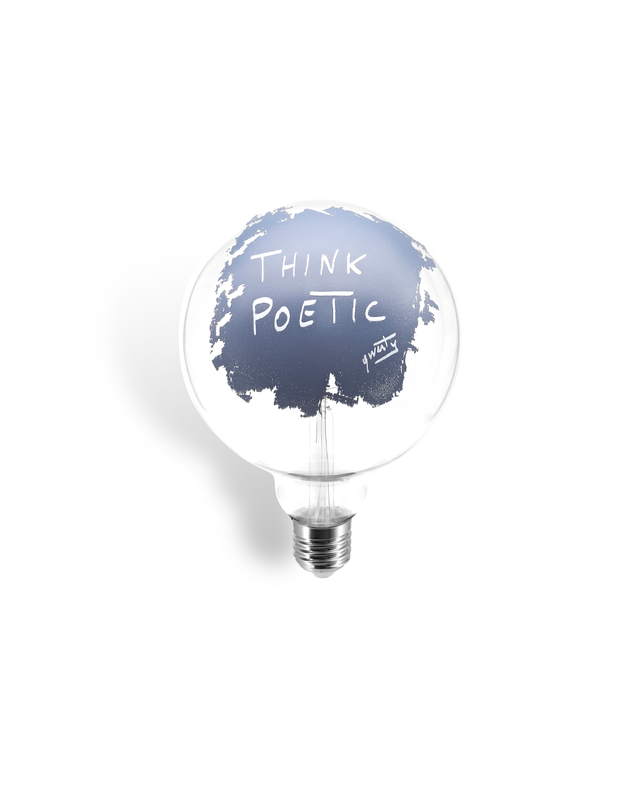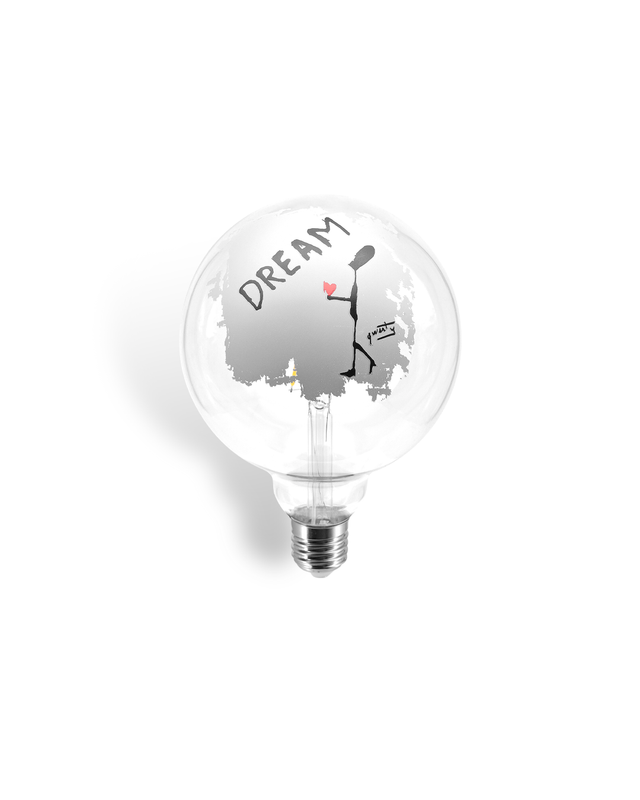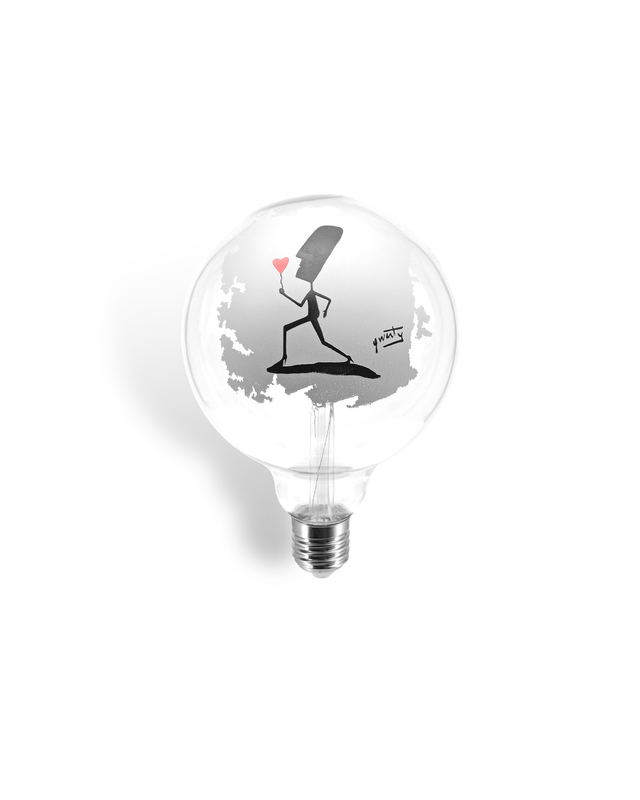 The Tattoo Lamp is Filotto's line of lamps with glass shielded by writing or graphic symbols with the double objective of increasing visual comfort by reducing or zeroing glare in a poetic way.
They were born from the collaboration with the street artist Qwerty with works realised along the Aurelia road and reproduced on the lamp.
Qwerty's little man with his flower, an invitation to dream. A lamp to give as a gift and keep to illuminate any corner of the house.
The poetic bulb is an energy-saving LED with an E27 socket, 4.5 Watt, dimmable, suitable for every lamp holder in the Filotto collection.
The tattoo lamps are made in Italy, and have packaging made entirely of cardboard, without glue.
Who talks non-stop 365 days a year?
It's not the mother-in-law or your partner! It's the Tattoo Lamp, the H24 emotion both off and on