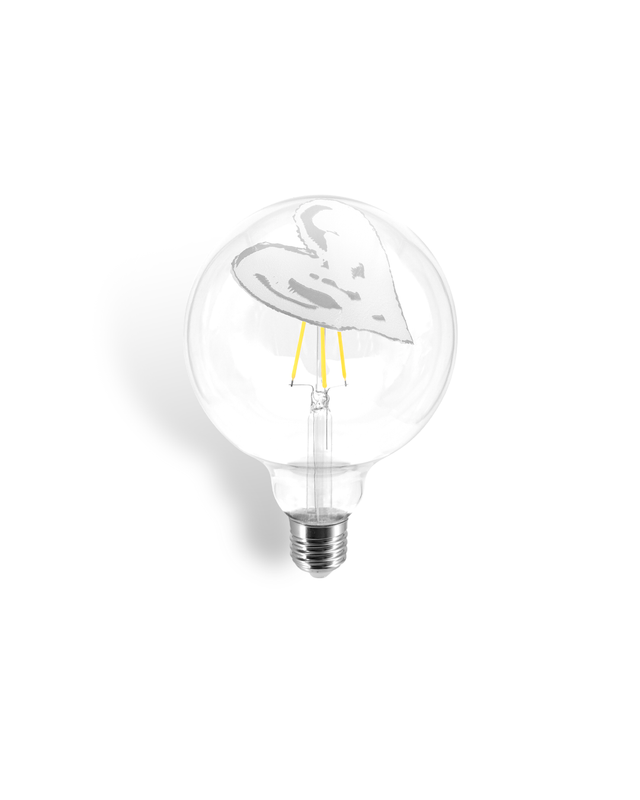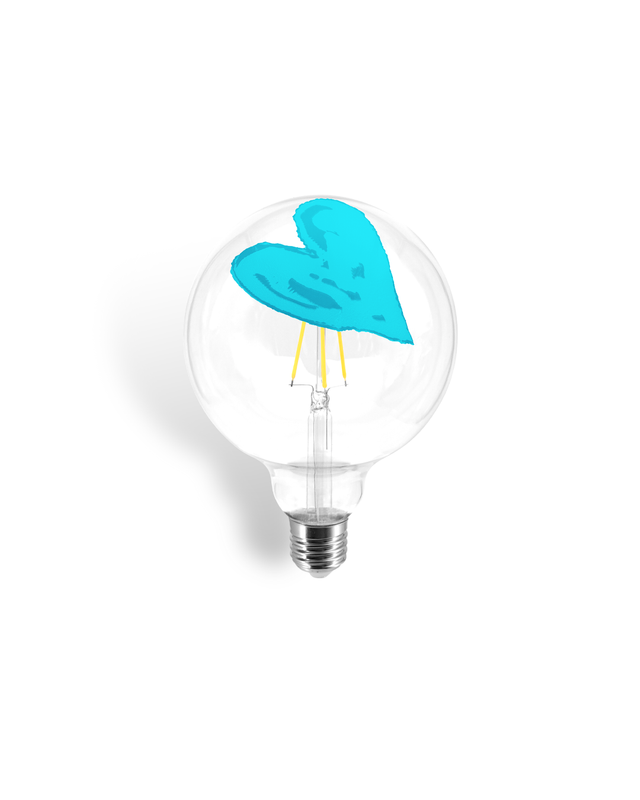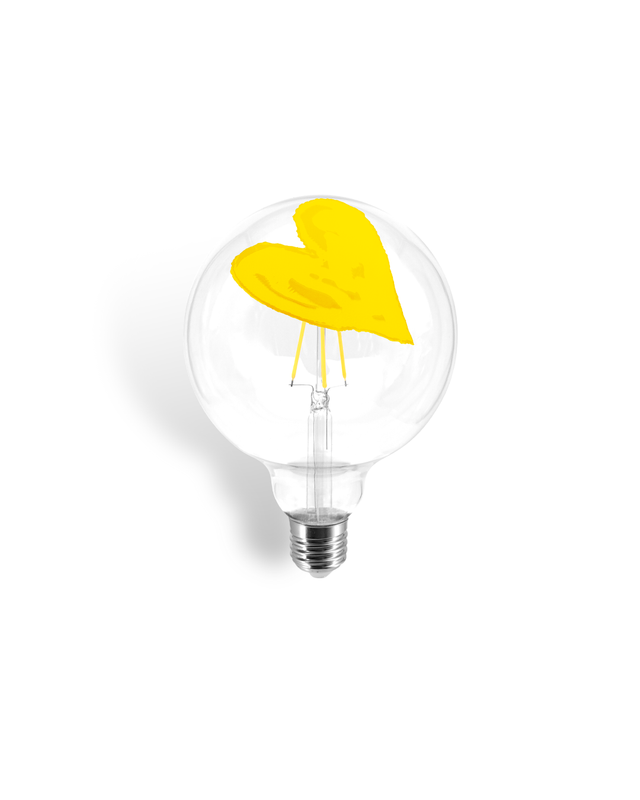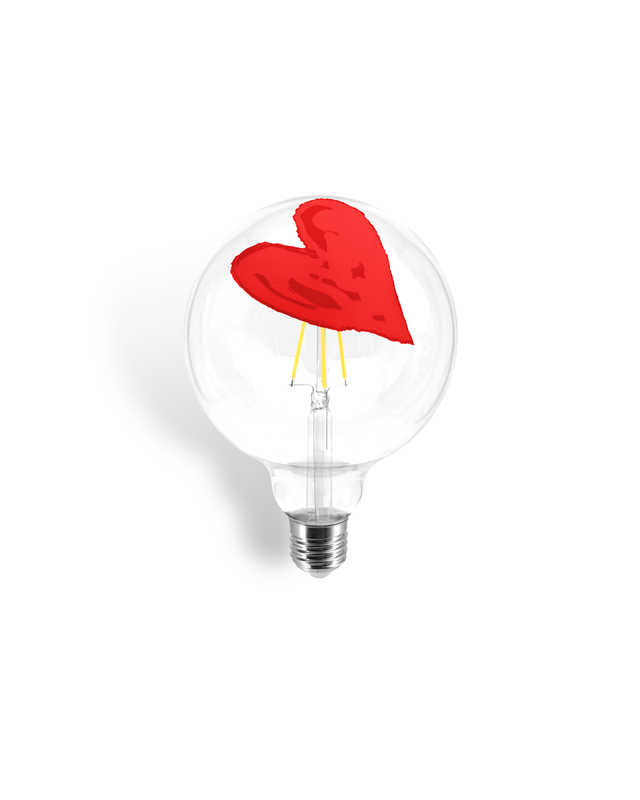 The Tattoo Lamp is Filotto's line of lamps with glass shielded from writing or graphic symbols with the double objective of increasing visual comfort by reducing or eliminating glare in a funny and colourful way.
The heart lamp is the romantic lamp! Absolutely to give as a gift or to keep on Filotto table lamps.
The Funny bulb is an energy-saving LED with E27 socket, 4.5Watt dimmable, suitable for every lamp holder in the Filotto collection.
The tattoo lamps are made in Italy and have a completely cardboard packaging, without glue.