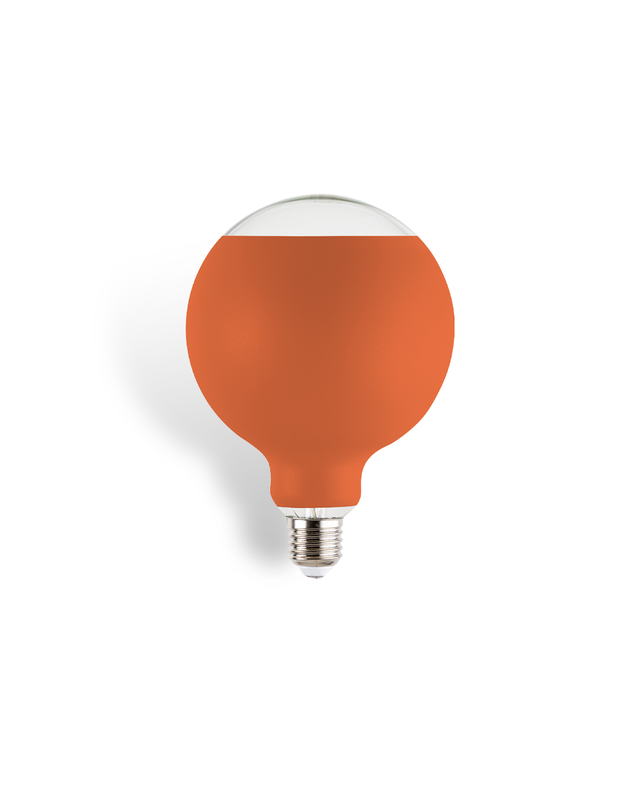 The Lucia lamp is a partially colored 125 globe led bulb. The paint job is designed especially for suspension or wall lamps, to give brightness in a specific spot, such as in the center of a table.
On a pendant, the Lucia lamp gives a concentrated and at the same time comfortable light.
It goes well with magnetic products and metal suspensions because it is painted completely to match. Try it on a multiple suspension, alternating it with the other Grazie: an effect of alternating brightness that gives very beautiful plays of light.
It is part of the "the 3 Graces" family of lamps!
Lucia is a led lamp, E27, 7W, dimmable