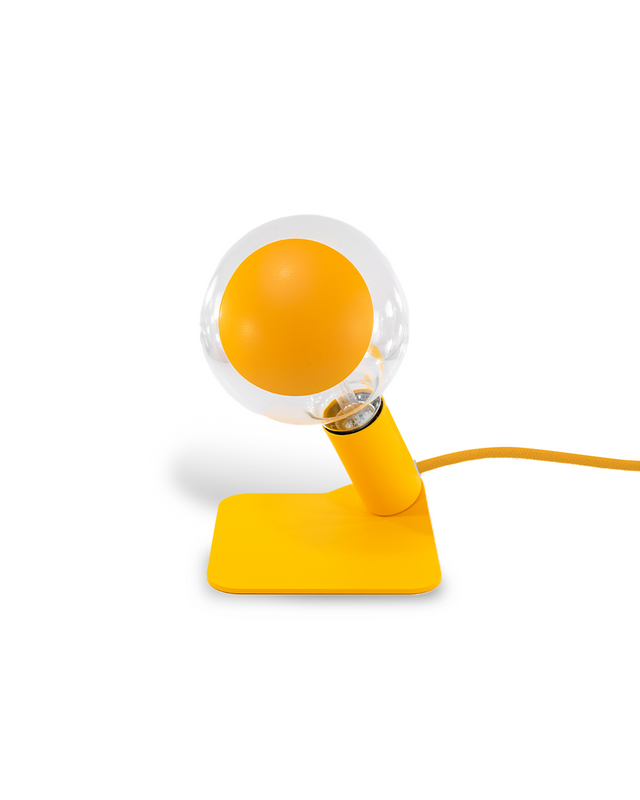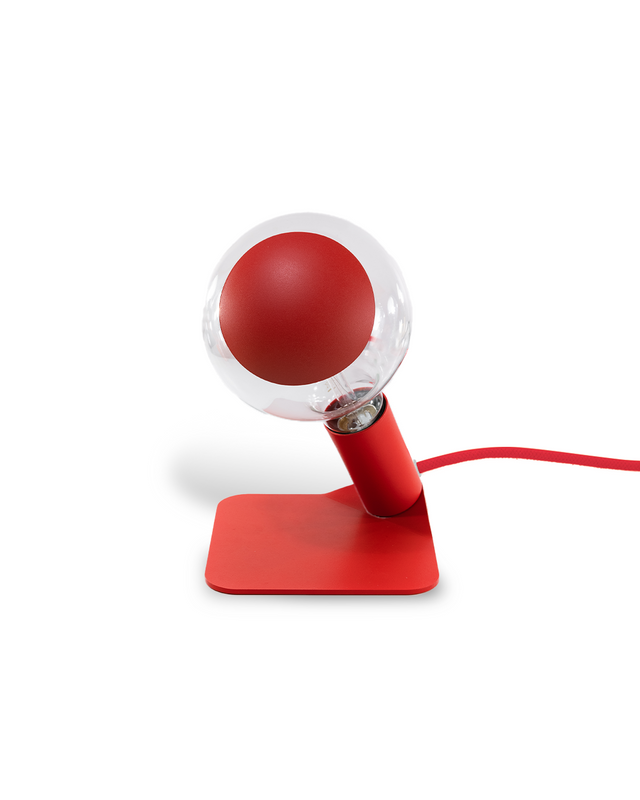 Iride is magnetic: the bulb holder can easily be detached from the base and stuck to any ferrous surface.

The Sofia bulb is painted to match the base and provides a widespread but comfortable light, without the glare typical of LEDs.







The product also comes with a magnet that can be fixed to the wall so that it can be attached and detached as a wall light.The lamp has an E27, 7W dimmable socket.
Technical information: Magnetic socket - E27 lamp holder h7.8 mm - ø 42+ base 14x14cm.
Cable 2x0.75 coloured to match: 180cmSofia lamp: globular 12.5cm dimmable 4.5W - 2700°k