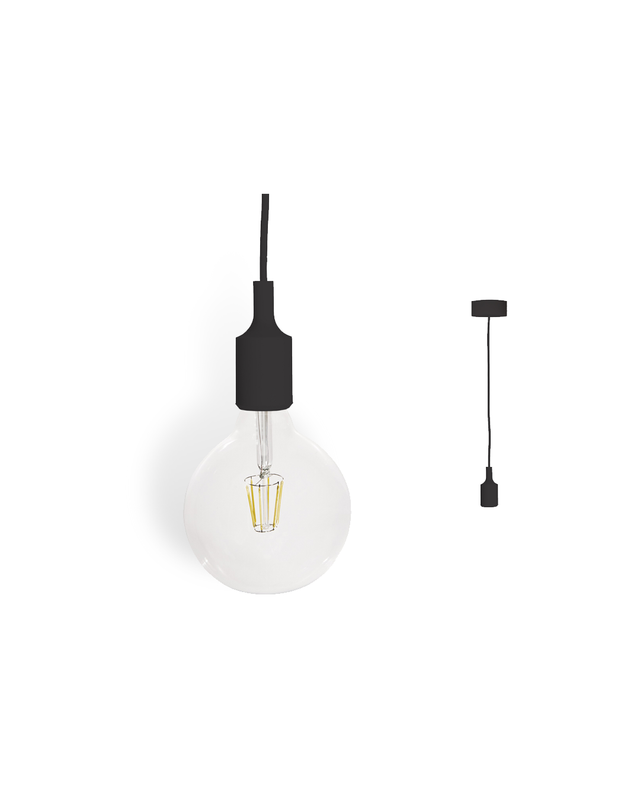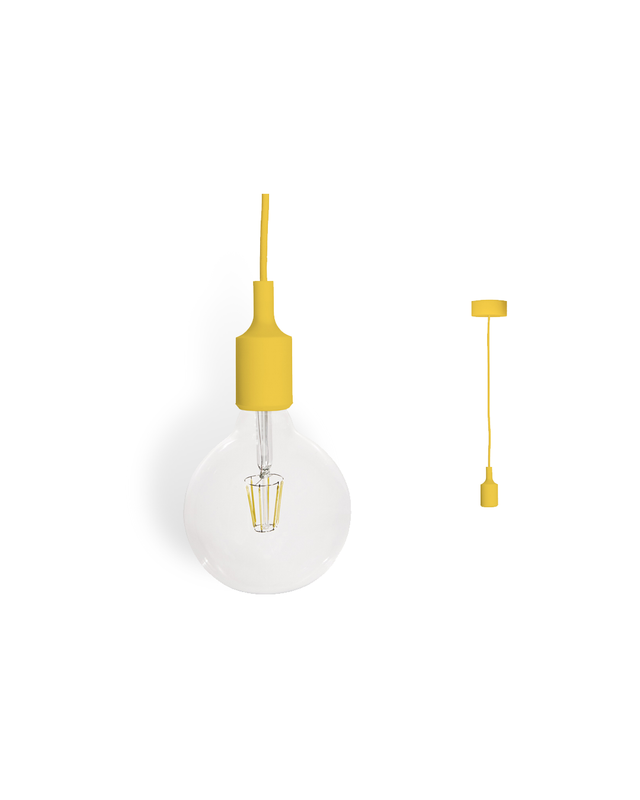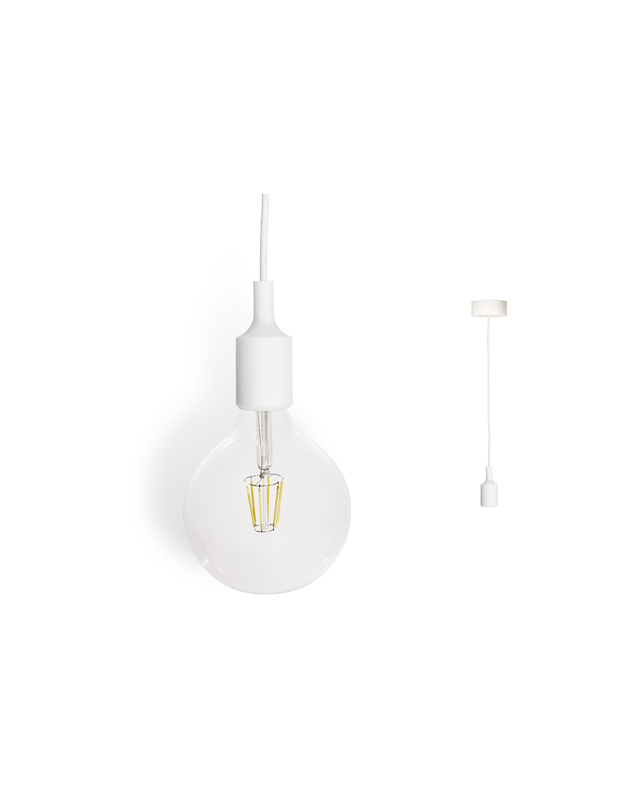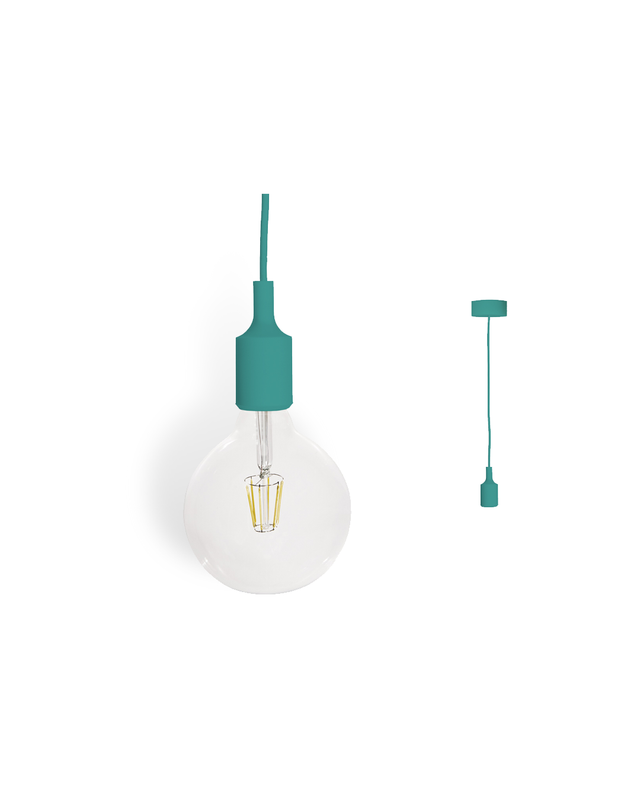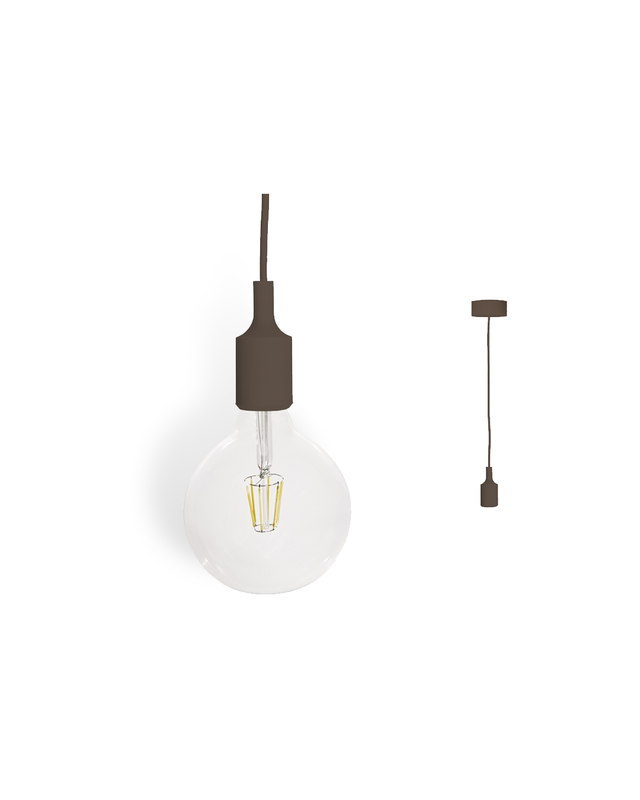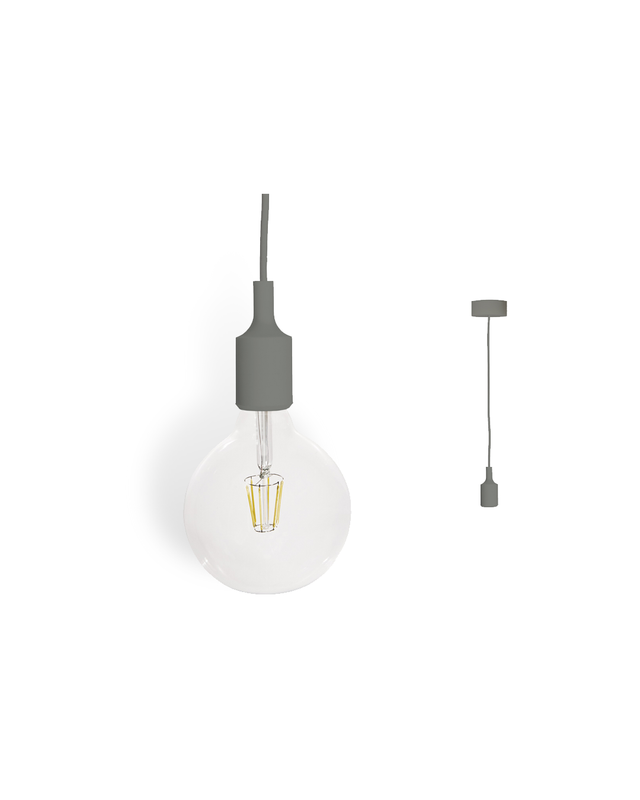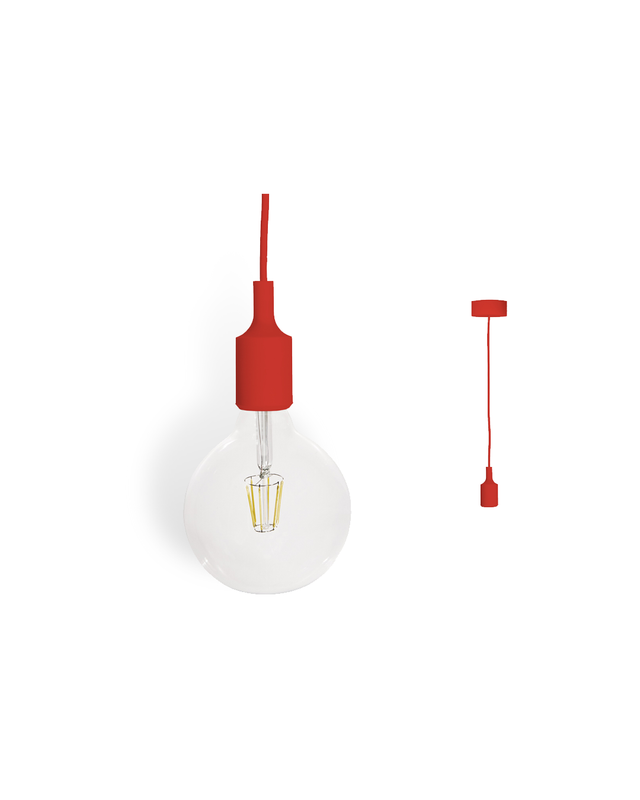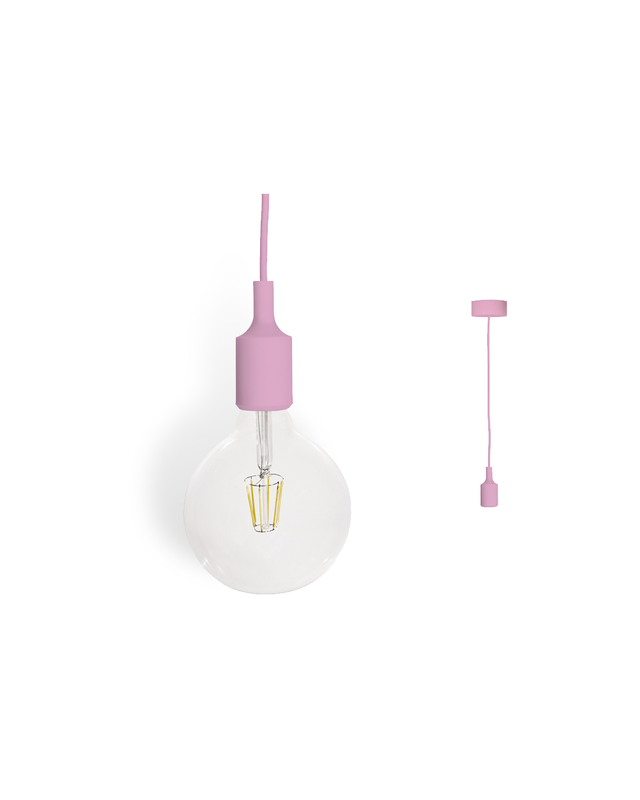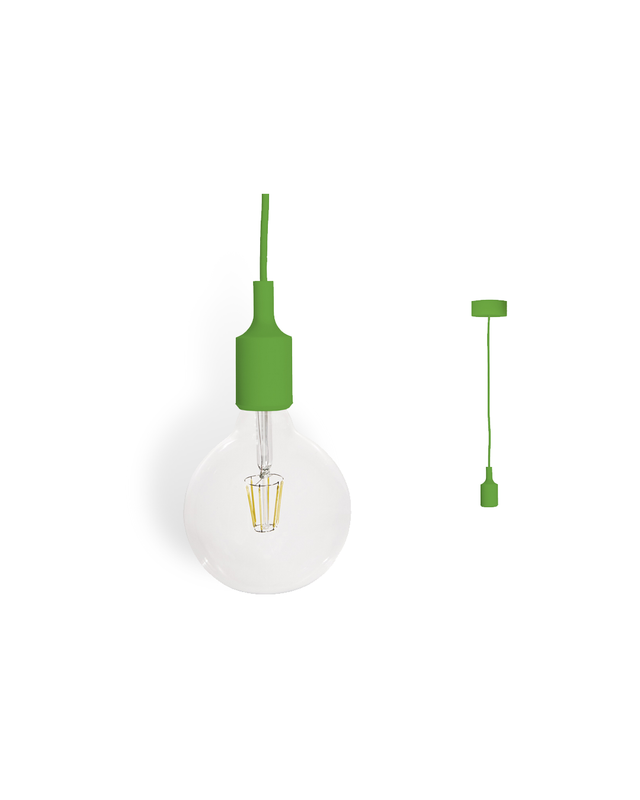 Silicone suspension Filotto
The Filotto silicone is a colorful and economical ceiling lamp ready for installation. The suspension consists of the ceiling rose, the 1 meter long matching cable and the silicone lamp holder. Attachment E27. 
Available in 10 colors: each room has its own FILOTTO.
It matches well with every led lamp in our catalogue. 
We produce all products in our laboratory ... definitely Made in Italy!