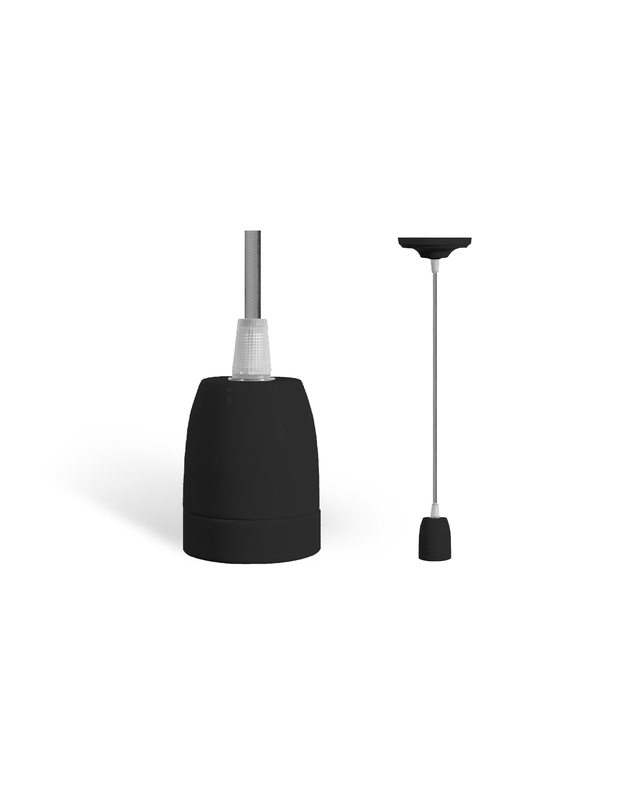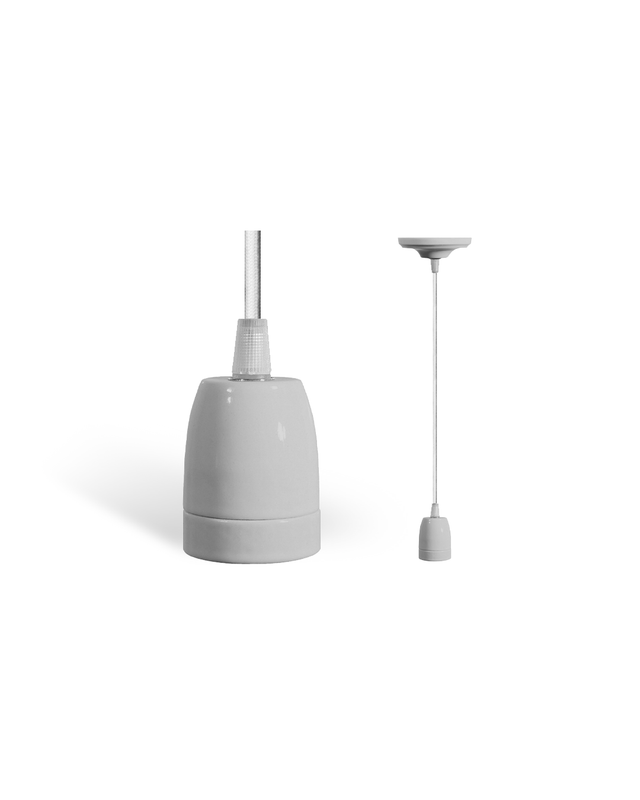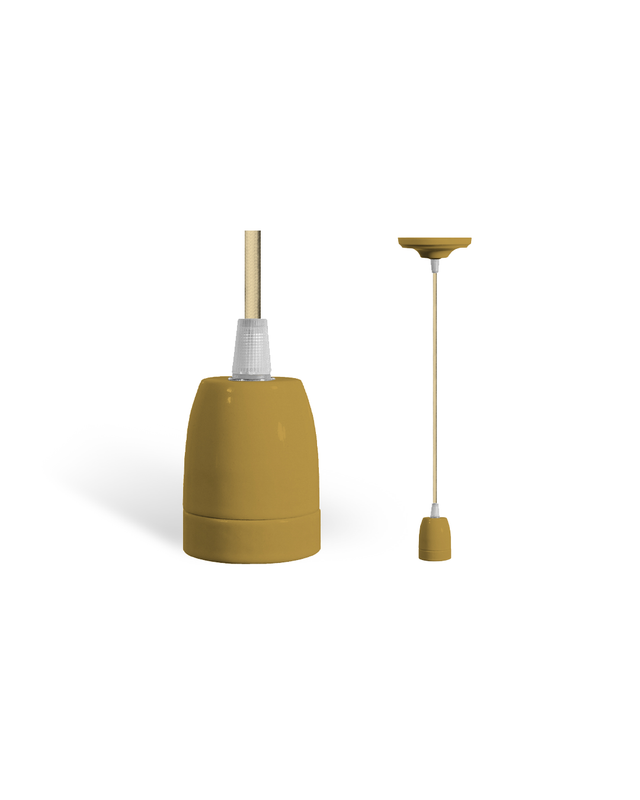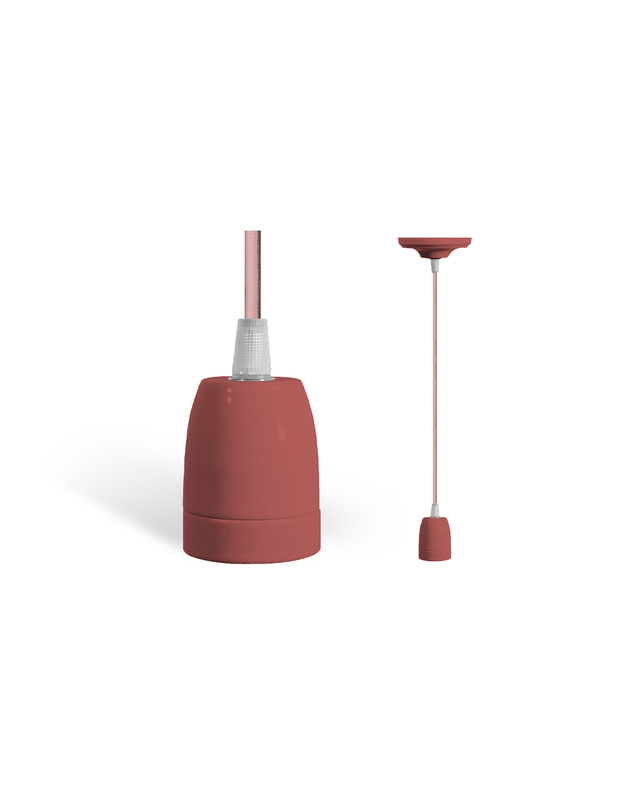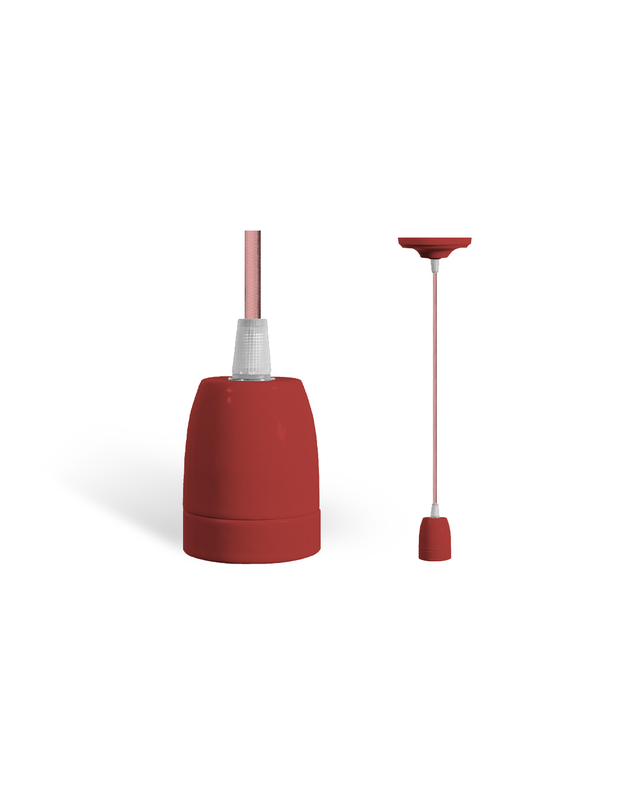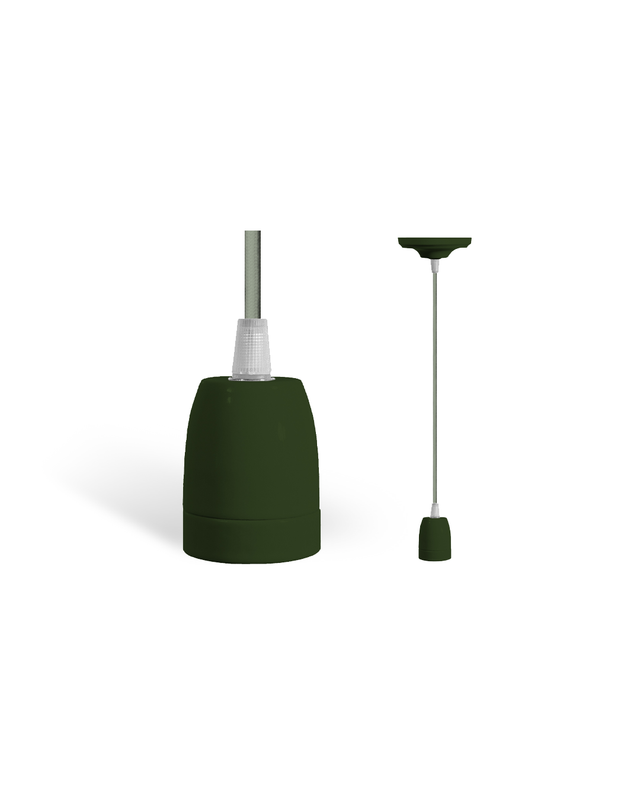 Ceramic suspension Filotto
The Filotto ceramic suspension is a white ceramic lampholder with colored cable ready for installation.
The sospension is composed by the rosette for the ceiling mount, the 1.5 meter long colored cable and the ceramic lampholder. The socket is E27.
Available in 7 colors: each room has its own Filotto. Very suitable also for an original gift! It matches very well with every lamp in our catalogue. 
We produce all products in our laboratory ... definitely Made in Italy!