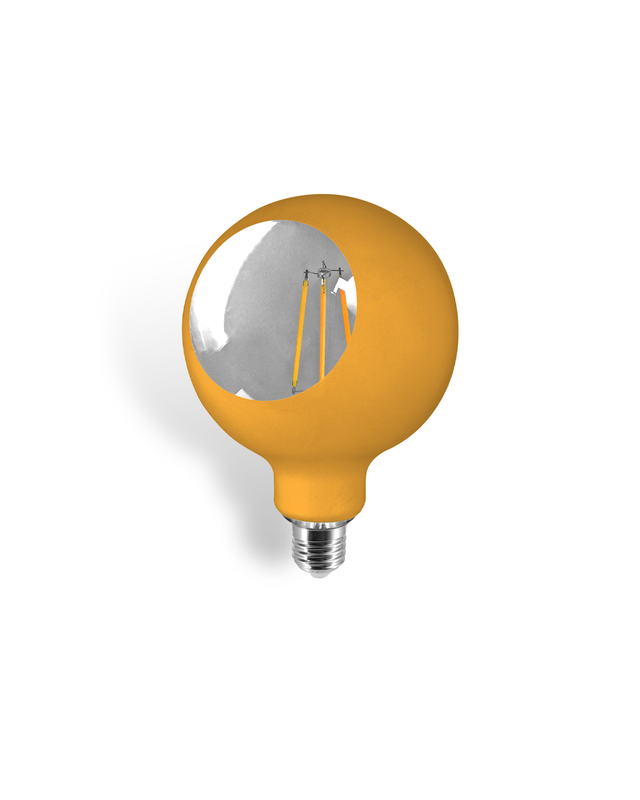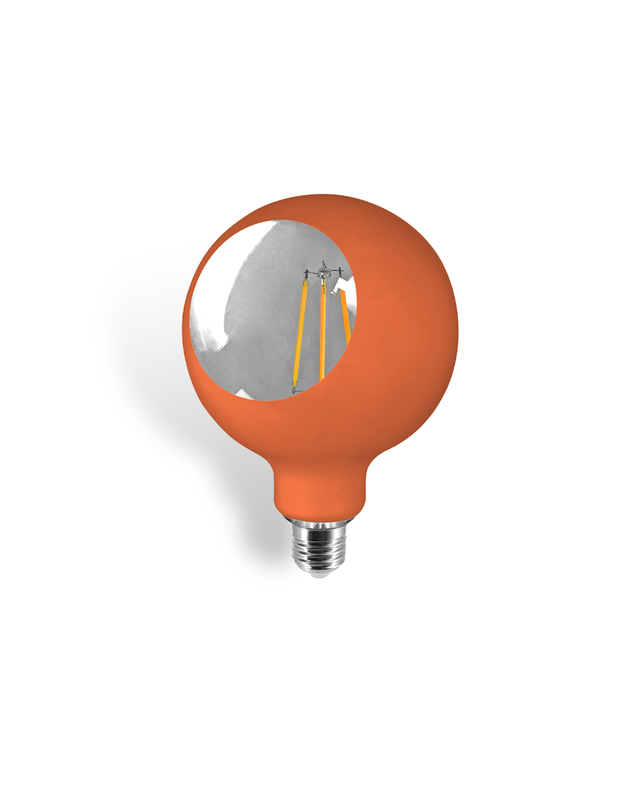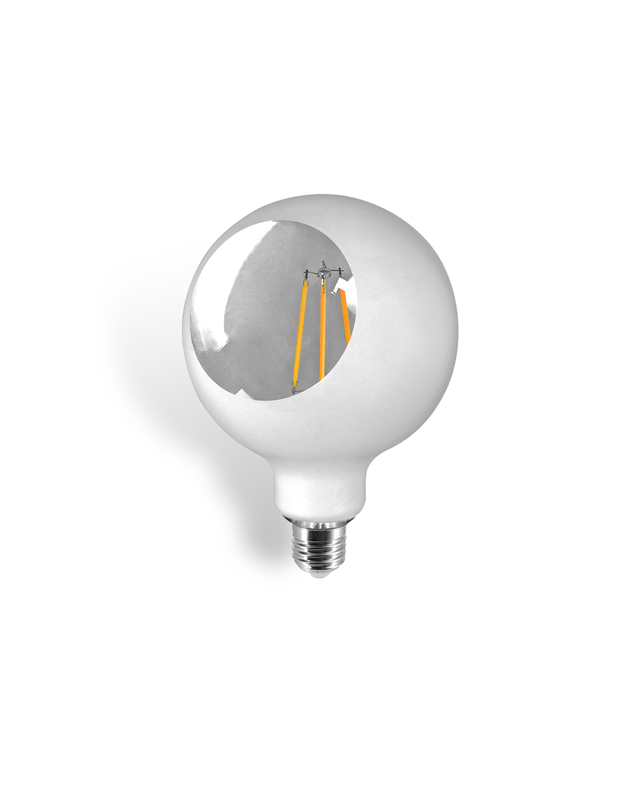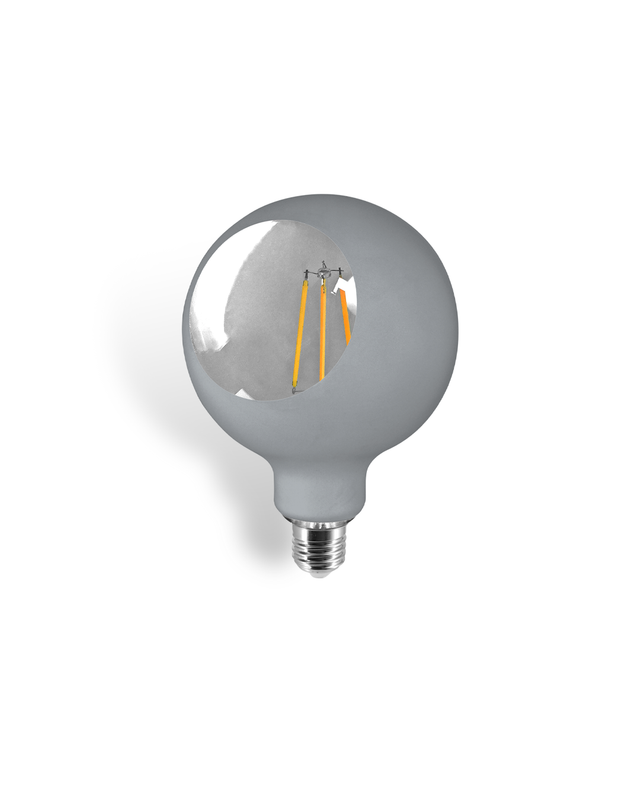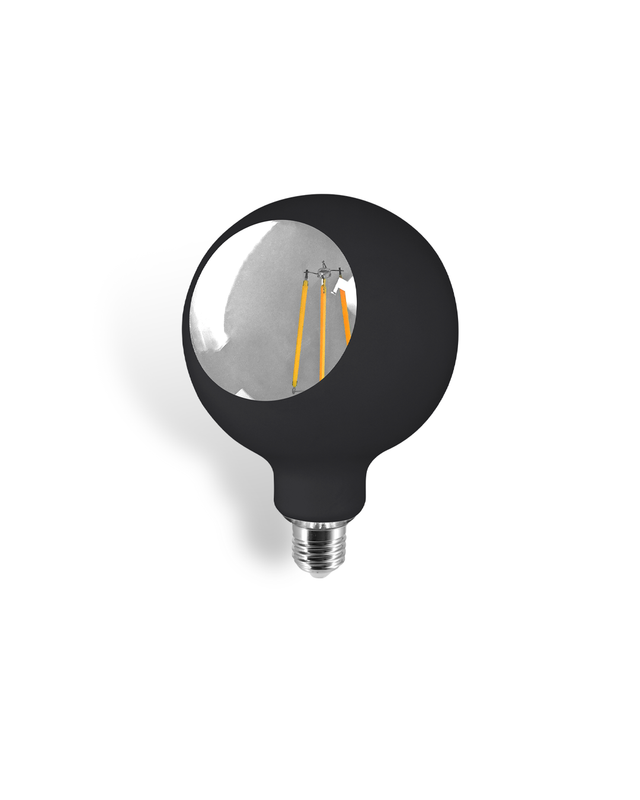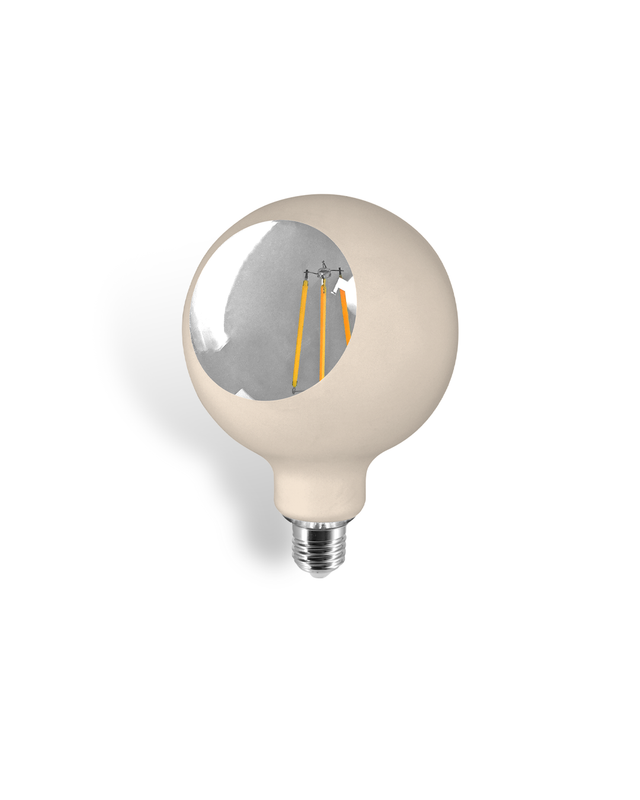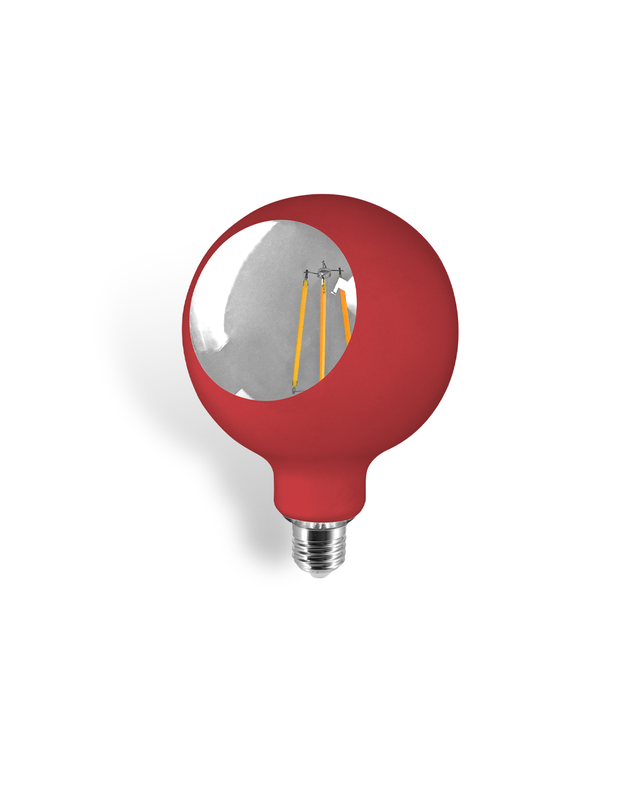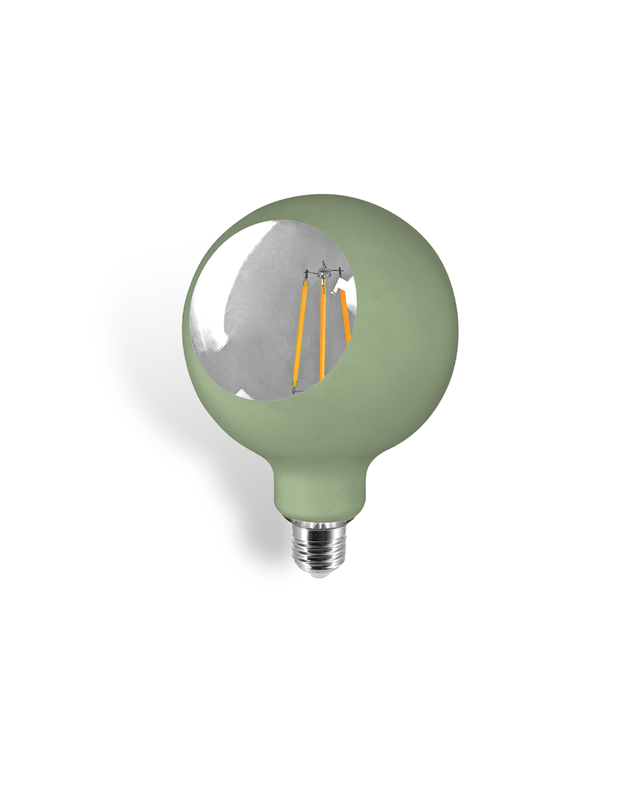 Camo lamp is a fully colored LED bulb, with a central porthole and another smaller one symmetrically behind that allow a targeted and directional lighting. The first globe lamp that illuminates like a spotlight.

It 's beautiful combined with the magnetico to other table lamp holder or colored suspension.
The led bulb is a G125 LED energy saving, 6.5W, with E27 socket. It can be combined with every lamp holder of Filotto collection, and in particular with the magnetic one.
It is a registered model.