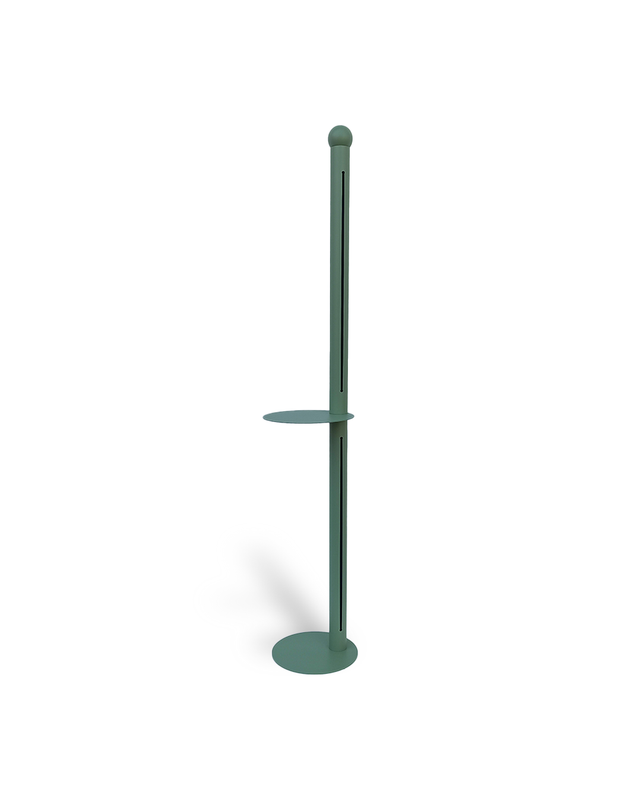 Rocco XXL is long.
It is a modular iron stand for the magnetic lamp, adding the magnetic plug or catenary. It comes with a small table with a very simplified attachment (when the first sample arrived, I, Emanuela, who is notoriously unfamiliar with objects of this kind ...).
The finale is a character ball on which to place the magnetic lamp, which in this way can rotate to direct the light where it is needed. You can't imagine all the positions of Rocco!
It has a slot along its entire length to accommodate the cable and make it an aesthetic as well as functional element
Dimensions: h157cm diam.30cm.