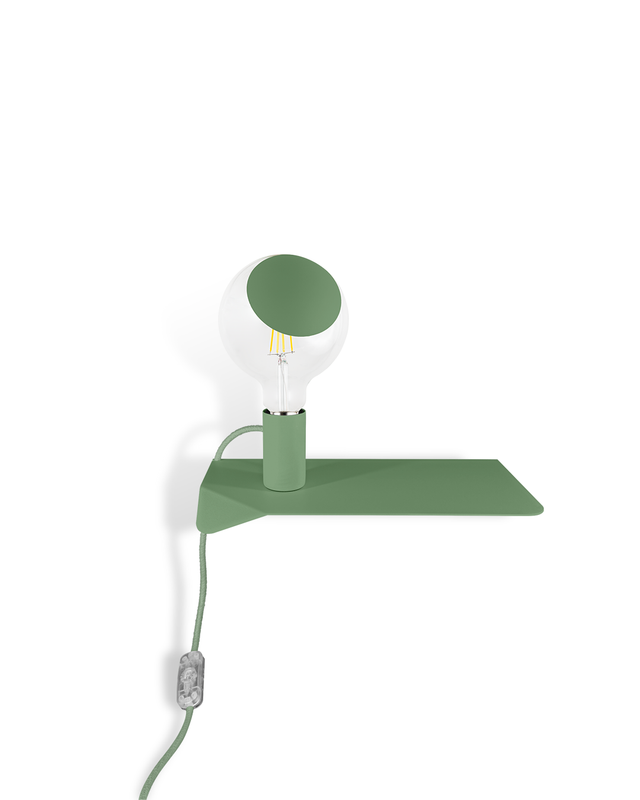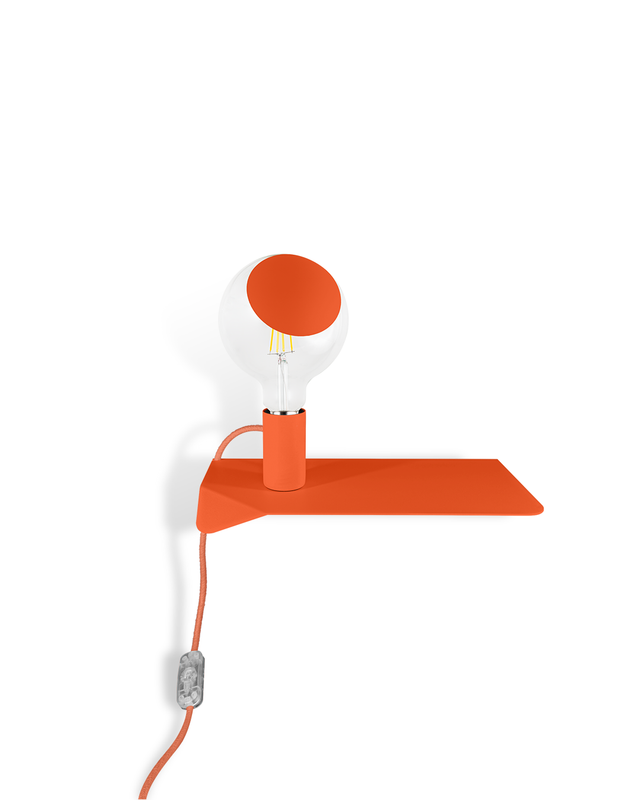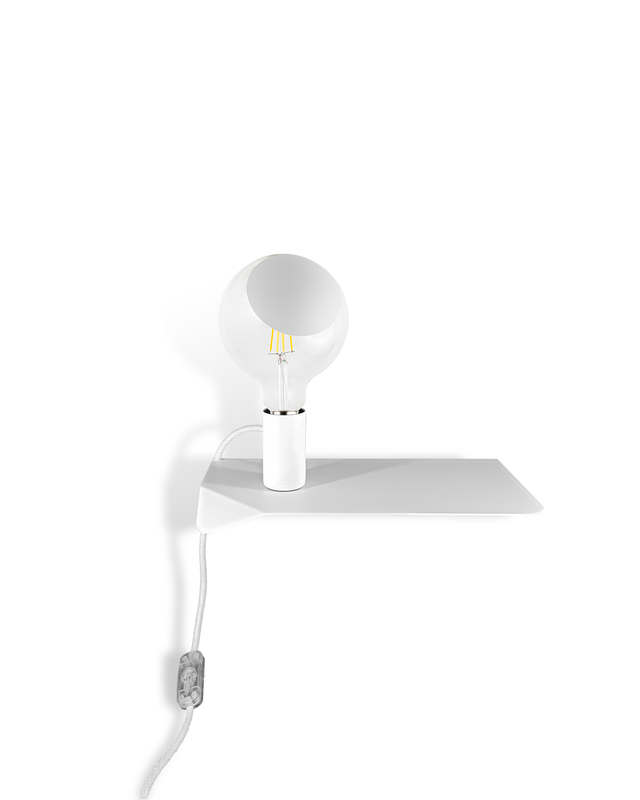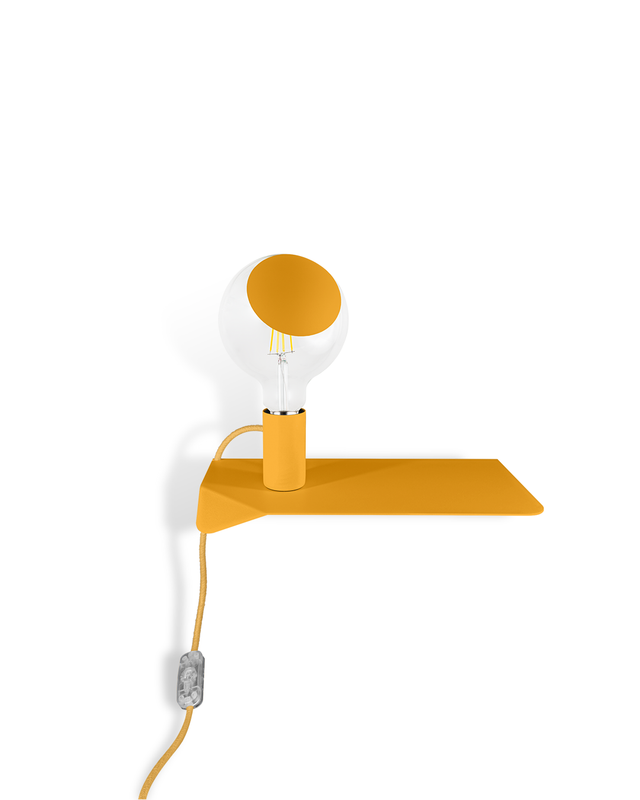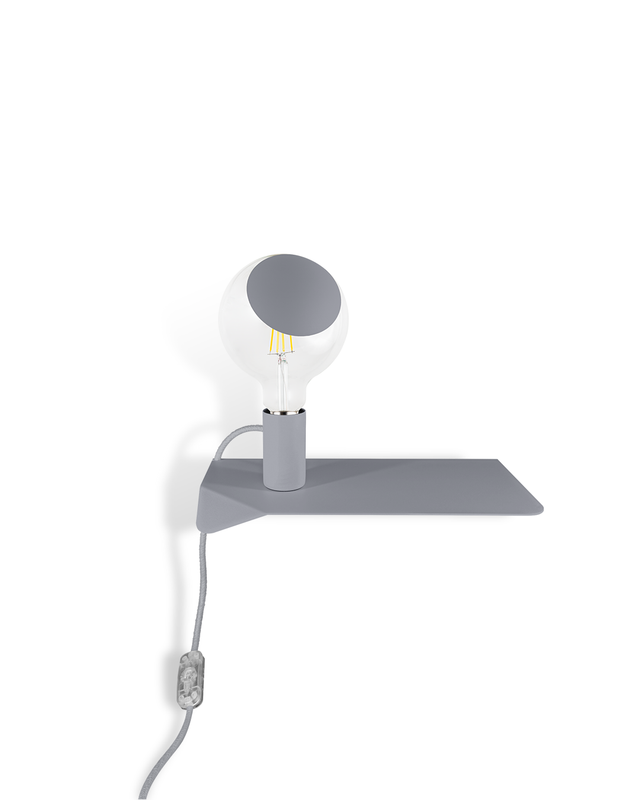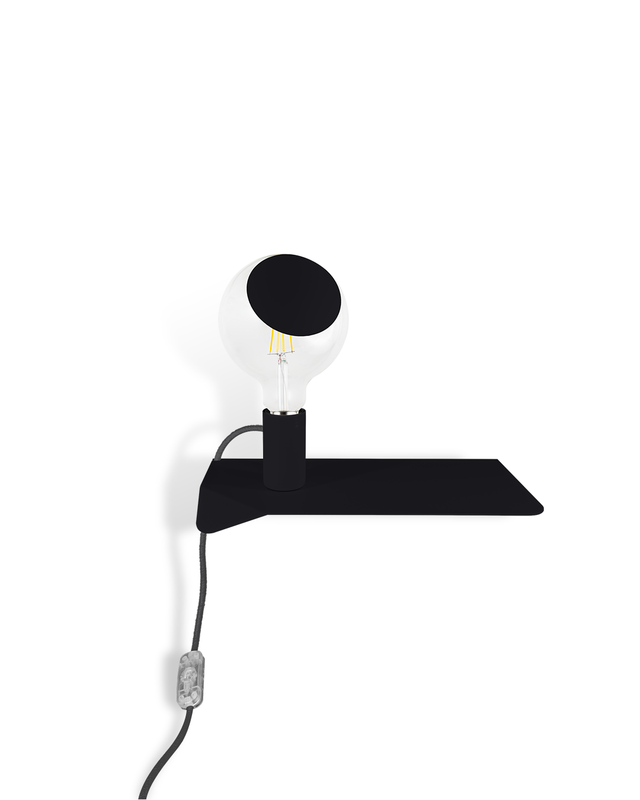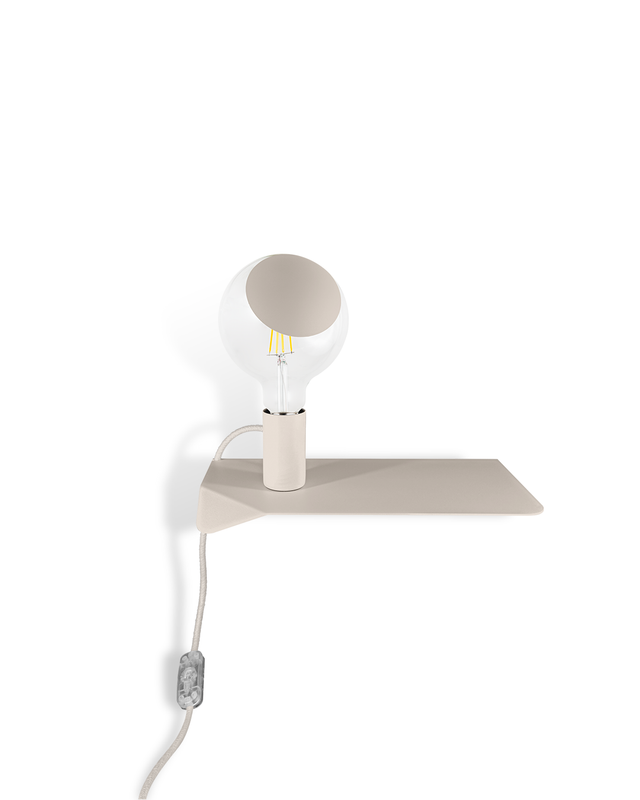 Combo is the magnetic shelf. Equipped with a magnetic lamp holder (the magnetic plug) that attaches, simply resting on any spot on the shelf, or even underneath. It is combined with the Sofia lamp for comfortable and general light.
Use as a bedside table or as an entryway emptier.
It comes with a washer to attach to the wall and allow you to attach the magnetic lamp holder to increase the uses of the product.
The maximum capacity of the product is 2kg.
Dimensions: H 78 mm - ø 42 mm (Plug) | Cable: 1800 mm. Shelf: (HxWxD) 320x160x30 mm
Maria lamp technical data: 7watt, dimmable. Led Source.